 The Revolution of the Universal Home!
---
Open May 1st to Sept 1st 2023
Pale Horse Tipi Camp Provides Nightly Tipi lodging throughout the 2023 season.  We also register individual applicants for our all-inclusive weekend camps that take place every weekend in July 2023. Tipi Lodging,  Traditional Meals, Cultural-awareness Program, Entry Level Horse Back Riding program are  all Inclusions. 
We also Provide "Exclusive Bookings" For Large Groups. We consult directly with the client to critique and define a date and Program itinerary that fits best you and your group. Contact us for more info.  
Experience the Evolution of Tipi Lodging. Truly an experience like no other!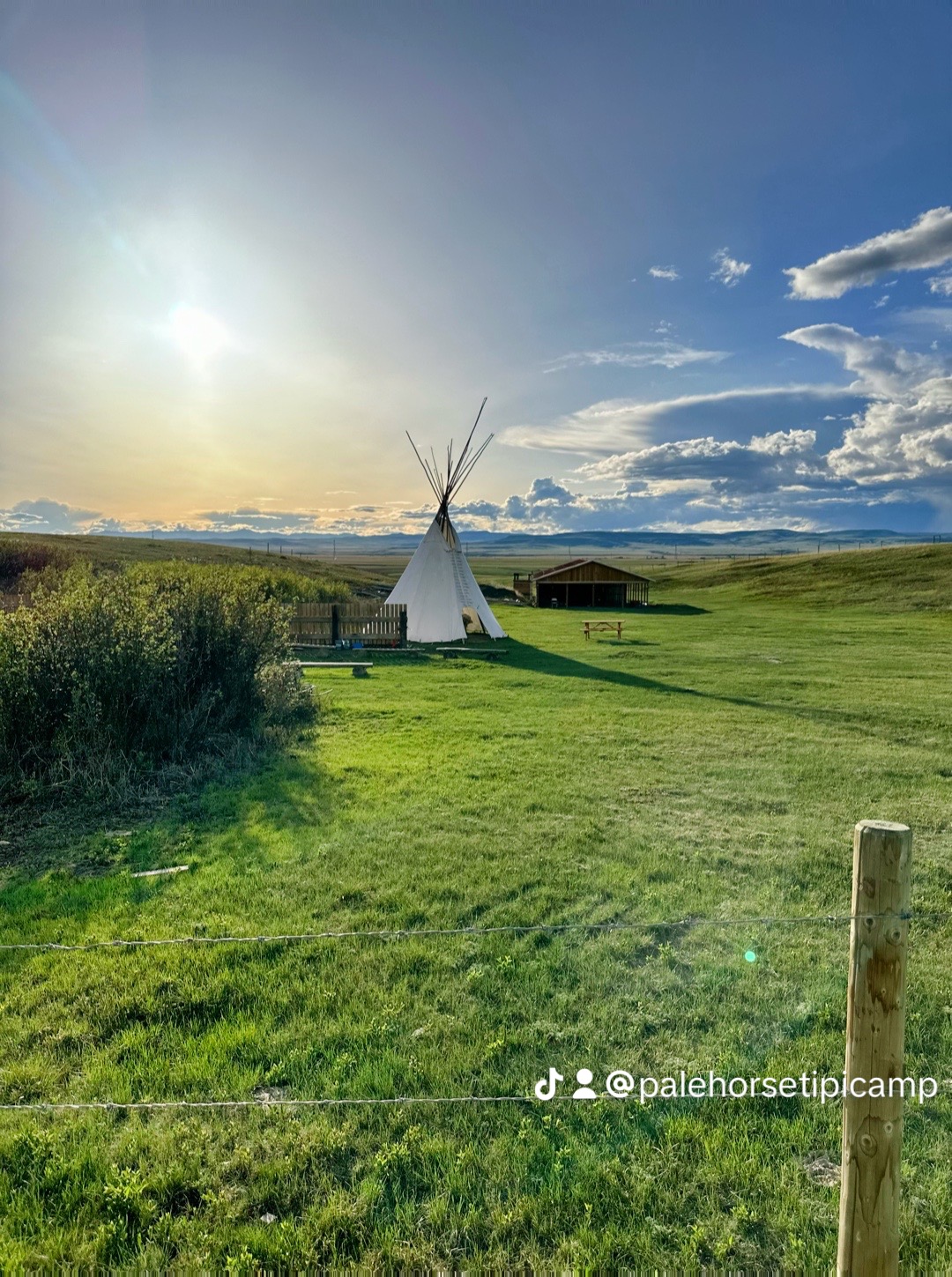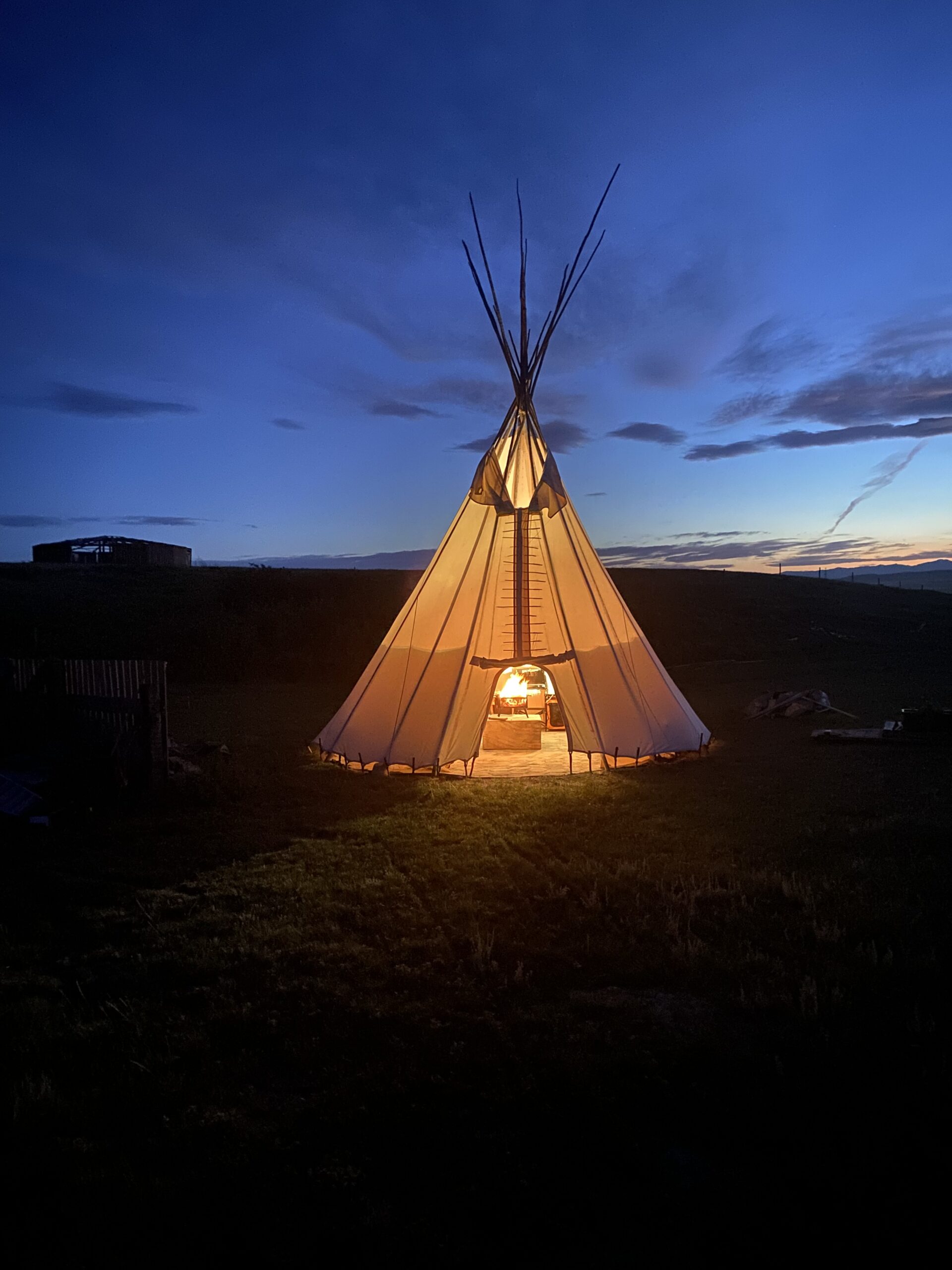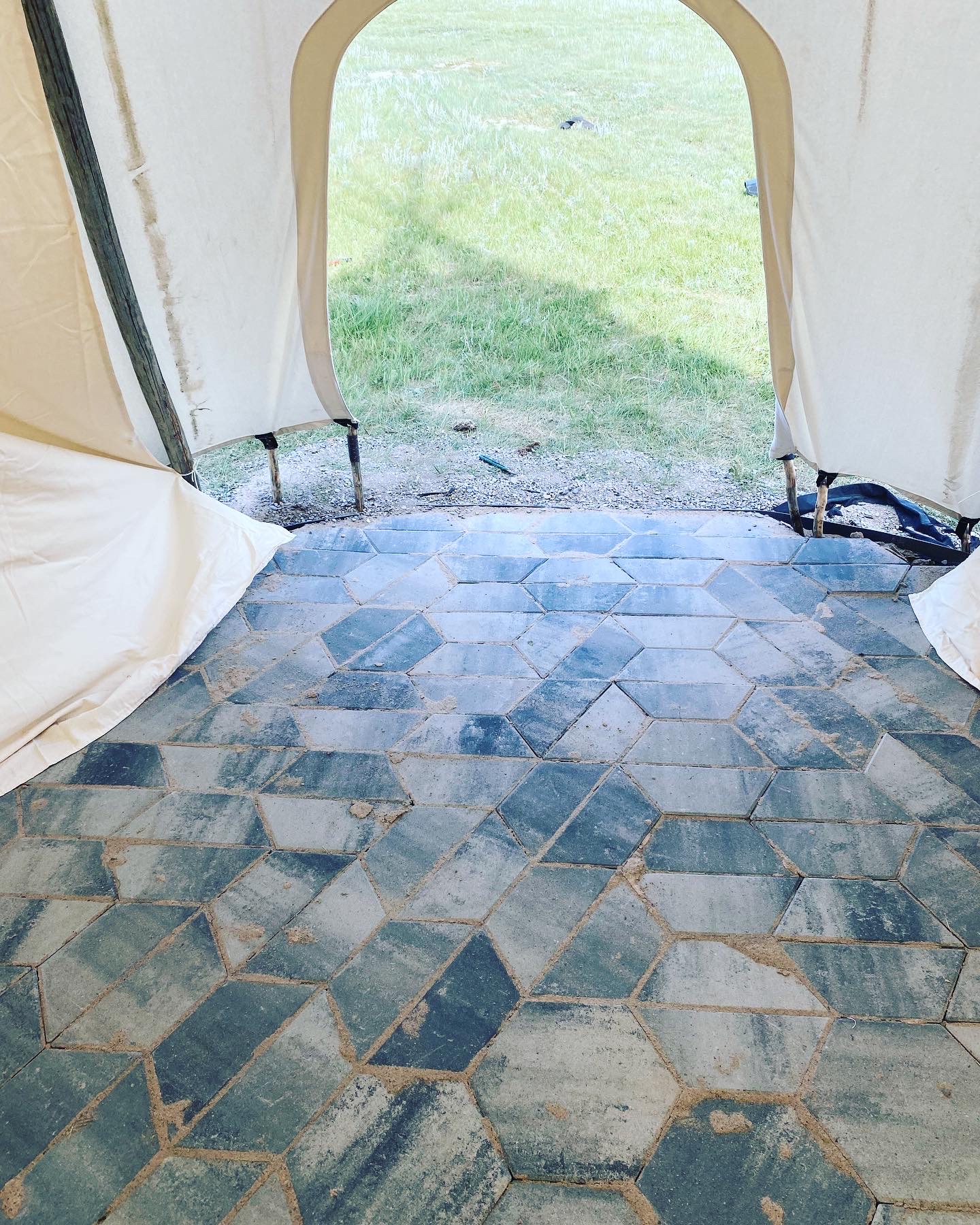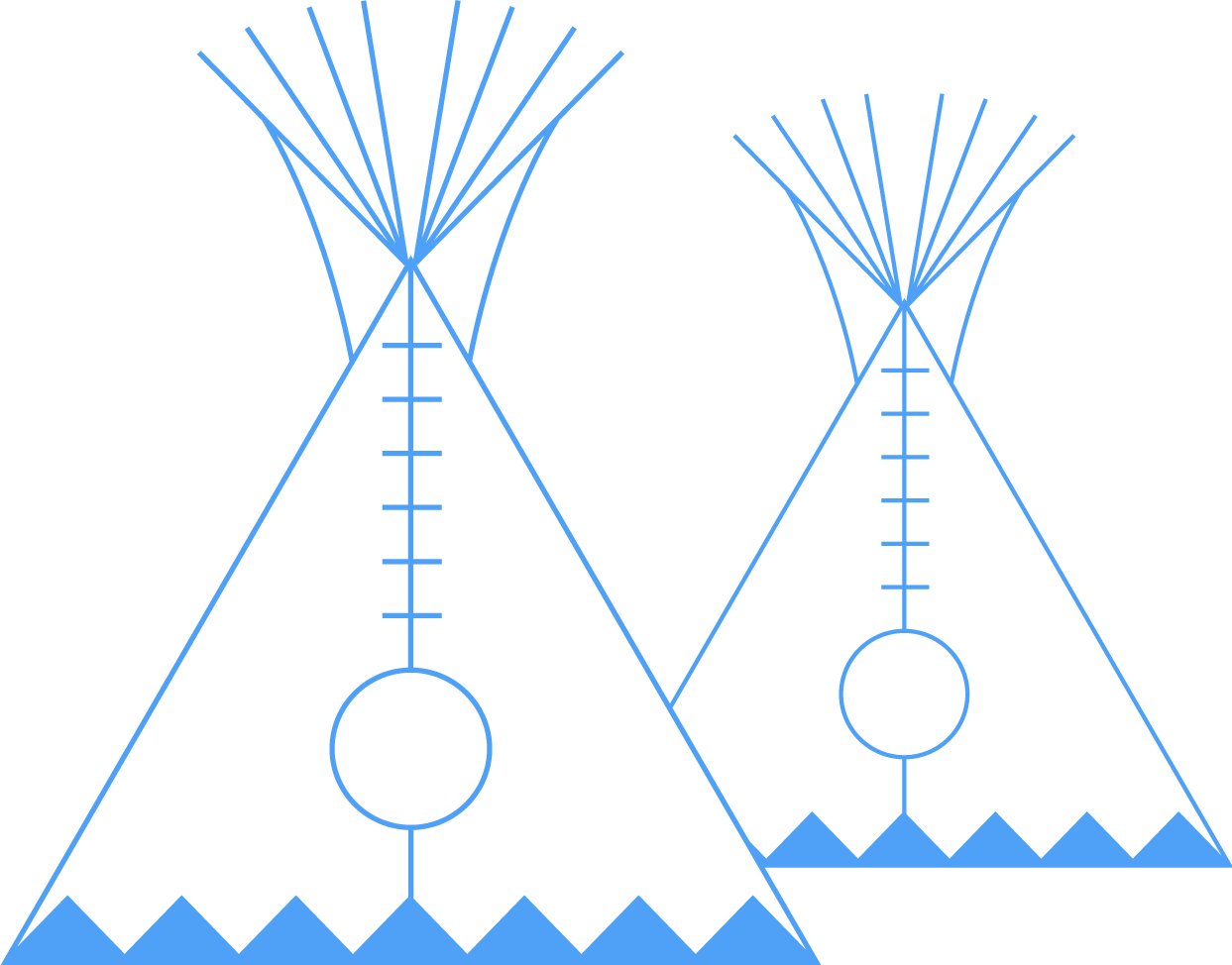 Pale Horse Tipi Camp is located on the Piikani Nation, which is part of the Blackfoot Confederacy. We're situated amongst the foothills of southern Alberta in the crown of the continent — one of the most ecologically diverse ecosystems in the world.
The Piikani Nation is one of four nations that make up the Blackfoot Confederacy (Piikani, Kainai, Siksika, Aahmskapi-Piikani) which is part of the Treaty 7 (1877). The Blackfoot cross-cultural experience is what we provide to our guests. 
Nightly Tipi Rental
Relax for a quite night in your own Blackfoot Tipi a glamping experience like no other!
Our featured 21ft Stone Floored Blackfoot Tipi. 5 single size beds, clean warm bedding and comfortable matts throughout.

Tipi is fully lined inside with Kuma Pantry and folding tables, 5 chairs, and large storage bin.

Propane fire pit table with full Propane tank. (center of tipi)

Full access to the newly built Pale Horse pavilion(40ftx80ft), bathroom, pow-wow arbour, Joolca Hot Shower House and dishwashing station.

Access camp Kitchen, Camp Pantry, propane BBQ and large 3 burner Coleman cook stove, pots, pans, dishes. picnic tables.

5pm check-in and 11am check-out
Pale Horse Weekend Summer Camps
All-inclusive, meals, cross-cultural tour, Tipi lodging.
Pale Horse Summer Camps 2023
Check-In 5pm Friday.
Check out 11am Monday

July14th, 15th, 16th 2023

July 21st, 22nd, 23rd, 2023

July 28th, 29th 30th, 2023.

August 4th, 5th, 6th, 2023

All meals through out weekend stay, including Traditional Cooking sessions.

Historical orientation of the Piikani Nation and the blackfoot people

Medicine hike, craft making, beading, berry picking and traditional games

Blackfoot Elder storytelling by an evening campfire

An evening round dance pow-wow at the Pale Horse Arbour

Horse back riding excursion ( 1 full day). Learn about the traditional horse culture and training methods even if it's your first time riding.
Saturday evening events
Purchase Tickets to a weekly event show at Pale Horse Tipi Camp
Pale Horse Saturday Evening Events 2023

July 15th-7pm TBA

July 22nd-7pm TBA

July 29th-7pm TBA

Aug 5th-7pm TBA
Submit a Booking Request!
Please fill out the form and we will get back to you as soon as possible to confirm the details of your appointment! For the Group All-Inclusive Package please fill out the form with all of your information and then we will get in touch to discuss pricing. If you would like a quote on pricing beforehand, please feel free to contact us!
Have Questions?
Let's Get in Touch! If you have any inquiries about booking, our accommodation packages and camps, or you want more details about our pricing, please send us a message using the form below!